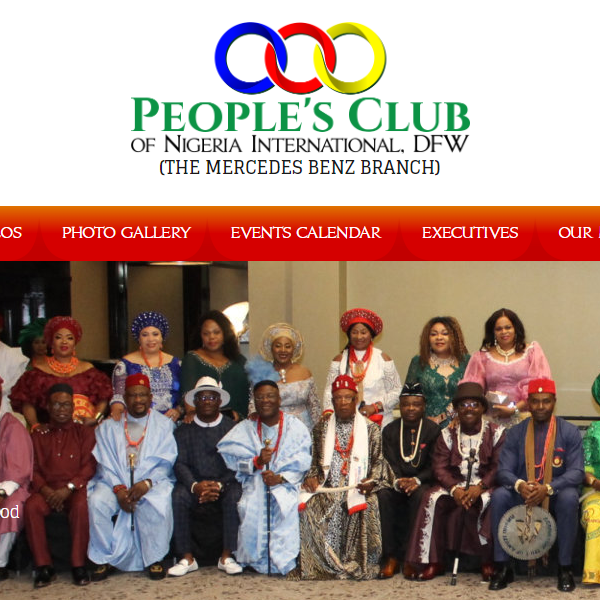 Peoples Club of Nigeria International DFW
An organization of like-minded people that come together to promote Nigeria's culture, heritage, and one-ness.

Peoples Club of Nigeria International first started in 1971 by a small group of people led by Chief Titus I Ume-Ezoke of Blessed Memory. After the Nigerian Civil War in 1970, the feeling of hopelessness filled the nation, bringing many in despair. However, in response to this, the organization was formed with the spirit of uniting like-minded people for social interaction and good relations. It was timely and well received by many due to its founding principle, "Be Your Brother's Keeper," embodied in its motto, "Unity, Love, and Service."

Since its inception, the organization has been rapidly growing, and by the year 2000, Peoples Club of Nigeria International, DFW (The Mercedes Benz Branch) branches were established in major cities in Nigeria. The main headquarters is located in Onitsha, Anambra, a state of Nigeria.

PCNIDFW signifies and epitomizes uniqueness, loyal, humble, intelligence, perfection and dignity, yet very compassionate to serve their community. Members of the Mercedes branch of PCNIDFW are dazzlingly magnificent, in addition to their social brilliance and business acumen. A delightful club and an envy to its peers.