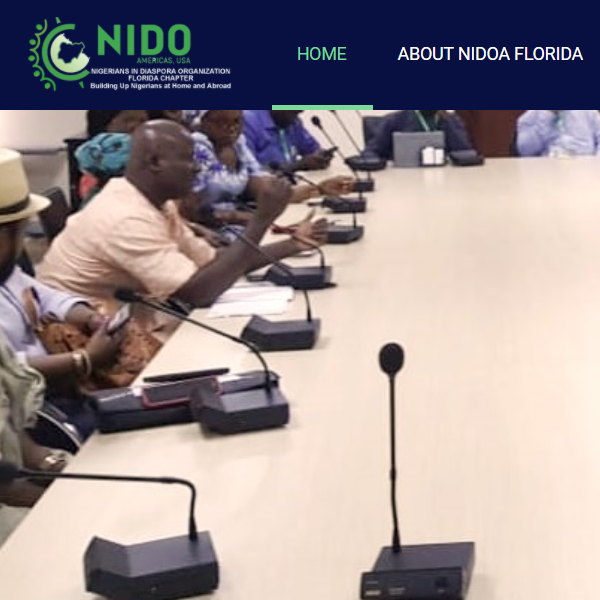 Nigerians in Diaspora Organization Americas Florida
Nigerians in Diaspora Organization, Americas (NIDOA), USA, Florida is one of the chapters of NIDO Americas, USA. Our goal is to connect Nigerian professionals in the Diaspora together for positive impact on both Nigeria and the USA.

NIDO is recognized by the Federal Government of Nigeria as Sole Representative of Nigerians living in the Diaspora. Our mission is to harness Nigeria's vast human capital for the social, economic and infrastructural development of our country, Nigeria, and its peoples. The Florida chapter was chartered on July 17, 2019.

The core vision of NIDO Americas is deeply rooted in the organization's firm belief that Diaspora Nigerians can positively dominate their immediate environment while making significant contributions to accelerate Nigeria's development. NIDO Americas USA, Florida Chapter seeks to develop effective modes - through programs, policies, and advocacy for members to access opportunities for harnessing their talents, expertise, and resources for personal development and nation building.